Georgia State Representative Randy Nix will deliver the keynote address at West Georgia Technical College's spring commencement exercises on Thursday, May 12, 2022 at 7:00 p.m. at the College's Murphy Campus in Waco, Georgia.
Rep. Nix of LaGrange, Georgia, has served the people of the 69th district as their representative in the Georgia House of Representatives for 16 years. The district encompasses parts of Carroll, Heard and Troup counties.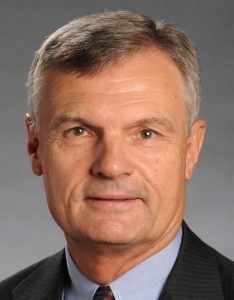 During his time in the Georgia House of Representatives, Rep. Nix served as the chairman of the Ethics Committee and the Secretary of the Banks & Banking Committee, in addition to serving as a member of the Appropriations, Education, Economic Development & Tourism, Legislative & Congressional Reapportionment and Natural Resources and Environment committees. He also served as an ex-officio member of the Judiciary Committee.
Representative Nix has championed projects that directly effect WGTC including positive changes to dual enrollment legislation, the funding for our new Carroll campus, and supporting budget additions to design a much-needed facility on our LaGrange campus for logistics and transportation programming.  His ongoing support of technical education has been felt throughout not only our service delivery area, but the entire state of Georgia.
"Representative Randy Nix has been a steadfast supporter of WGTC and technical education for many years," WGTC president Dr. Julie Post said. "We are incredibly honored to have him share his experiences with our graduates at commencement."
This semester there are 254 candidates for graduation in diploma and associate degree programs with approximately 160 students expected to walk in the ceremony.
Commencement exercises will be open to graduates, family members, College faculty and staff, and local dignitaries. The ceremony will also be available for viewing via live stream at www.westgatech.edu/graduation
West Georgia Technical College, with campuses in Carroll, Coweta, Douglas, Haralson and Troup counties and class sites in Heard and Meriwether counties, offers more than 140 associate degree, diploma and technical certificate programs of study. A unit of the Technical College System of Georgia, West Georgia Tech is one of the largest of the state's 22 technical colleges. For more information, please visit westgatech.edu.