CARROLLTON, GA., July 18, 2022 – West Georgia Technical College is pleased to announce the addition of Noah Zehr to its Board of Directors, effective July 14, 2022.
Zehr was sworn in at the July Board of Directors meeting and will represent Troup County.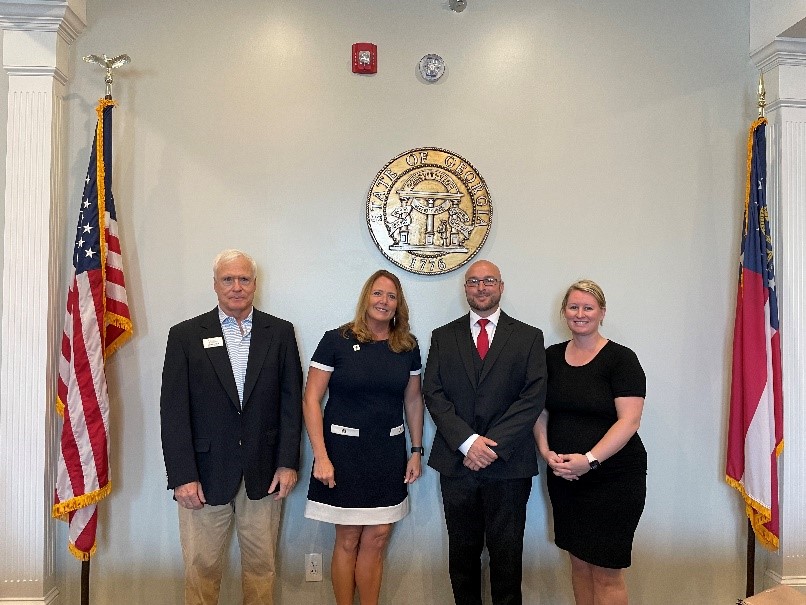 The West Georgia Technical College Board of Directors is composed of members who are nominated for their positions by area industry and educational officials and then selected and approved by the State Board of the Technical College System of Georgia. The boards' purpose is to advise on program direction, serve as a check and balance for the development and implementation of college goals, objectives, policies and procedures, and advocate within the community issues of importance to the technical college system and Georgia's workforce development efforts.
"Noah has already proven to be such an incredible advocate for West Georgia Tech with the abundance of student apprentices he employs at Weiler Forestry," WGTC president Dr. Julie Post said. "We are blessed that he is choosing to take another step forward and serve on our Board of Directors. The experience and workforce perspective he brings will be fantastic for the future of the college."
Noah Zehr is the Director of Operations at Weiler Forestry in LaGrange, Georgia. He has been a part of Weiler Forestry as Director of Operations and Plant Manager for two years. Noah holds a bachelor's degree in Integrated Manufacturing Systems from Illinois State University and an associate's degree in Industrial Electricity Technology from Illinois Central College. His first introduction to manufacturing was in a work-based learning program with Caterpillar which led to a 14-year career where he gained experience in operations, quality, and manufacturing engineering. Noah is an active member of the Industry Advisory Committee for the welding and machining programs at WGTC.
"I am excited to join the WGTC Board of Directors," Zehr said. "I look forward to supporting and being a part of the new changes and advancement happening at the college."
West Georgia Technical College, with campuses in Carroll, Coweta, Douglas, Haralson and Troup counties and class sites in Heard and Meriwether counties, offers more than 120 associate degree, diploma and technical certificate programs of study. A unit of the Technical College System of Georgia, West Georgia Tech is one of the largest of the state's 22 technical colleges. For more information, please visit westgatech.edu.