Available at:
Carroll Campus
Coweta Campus
LaGrange Campus
100% Online
Are you looking for a career in Accounting?
According to CareerBuilder.com, accounting and finance workers will continue to be back in demand as the nation's economy continues to recover. Plus, with all the new accounting regulations, more companies are hiring accounting and financial staff to ensure they are in compliance. At West Georgia Technical College, we offer not only a solid associate degree option that gives students a thorough understanding of accounting principles and their application for practical business practices, but we also offer additional certificates in focused areas.
Note: Coweta Campus – certificates only.
Business Unit Mission Statement
The School of Business and Public Services, a division of West Georgia Technical College, provides program learning opportunities to enhance academic, occupational, and professional knowledge and skills. These opportunities prepare graduates for job acquisition, retention, and advancement.
Accounting Degree Accreditation: Student Achievement and Student Learning Assessment Results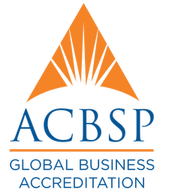 Please view the video below for more information on the program.  If the video does not load, you can view it here.

Available Programs