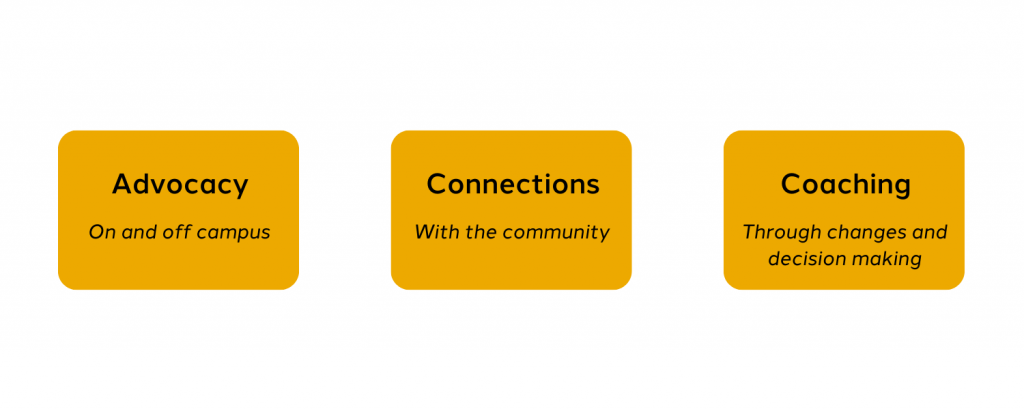 Special Populations
West Georgia Technical College offers support services designed to remove academic, career and economic barriers. Our services are designed to foster success and contribute to the self-sufficiency of students who are members of the special populations group. Services are available for students, based on eligibility, and their self-identification in one or more of the following special population identifications:
Students with documented Disabilities (see Accessibility Services for more information)
Students with limited English proficiency (students who have a language other than English as their primary language)
Single Parents (may be divorced, widowed, legally separated, never married, or a person who is single and pregnant)
Displaced Worker (out-of-work due to layoffs, relocation of company, or downsizing)
Homeless (any individual who is living in a home that is not their own)
Foster Care participant (youth who are in, or have aged out of, the foster care system)
Armed Forces/Active Duty Dependent (child of a parent who is a member of the armed forces and on active duty)
Students preparing for a Non-Traditional career field (examples: male nurses or female automotive technology students)
Students from an Economically Disadvantaged family or a low-income youth or adult (i.e. receives SNAP or is eligible for Federal Pell Grant)
Upcoming Activities
Financial Literacy Information
Services Provided:
Lending Library – Lending Library Application

Textbooks
Laptops
Calculators

Referral to community agencies including:

Housing
Food Pantries
Clothing
Wellness

Toiletry Pantry
Life-Skills coaching
Student Responsibilities
To establish eligibility, a prospective or current student must request services by completing the Special Populations Survey during new student orientation.
Useful Documents
Special Populations Introduction Letter
For more information, contact:
Donna Boyd-Gomez, Special Populations Coordinator
O: 770.838.2526 \ C: 706.616.3082