Bookstore
***
Attention Students: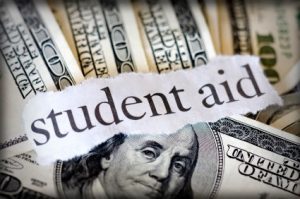 Financial Aid $$$ (Bookstore credits) will be available January 2, 2019 thru January 16, 2019.  Refunds will be allowed January 2, 2019 thru January 16, 2019.  Absolutely No Refunds on Jumpbook/e-book downloads provided by Copia.  All returns must be accompanied by the original dated store receipt and a picture ID.  Must have student I.D. card and a (printed) copy of your schedule when you come to purchase books.  The student I.D. card may be obtained in the campus Library.
***
The WGTC Spring Semester 201914-B Book Buyback session will be opened on December 3, 2018 through December 13, 2018 at all Bookstore locations.  Please be advised this is a tentative date and is subject to change without notice. Please review the Book Buyback Policy stated below.
***
West Georgia Technical College bookstores are conveniently located on the Murphy, Douglas, Carroll, Coweta and LaGrange campuses to provide students with a place to shop for all their educational needs including textbooks, rental books, e-books (jumpbooks), calculators, notebooks, bookbags etc. The bookstore also carries a wide range of non-educational items such as shirts, snacks, cards and Golden Knights Athletics logo items.
Campus Bookstore hours are Monday through Thursday, 8:30 a.m. until 7 p.m. (closed 1-2 p.m. for lunch).
Refund Policy (see bookstore for entire details)
All refunds/exchanges will be processed only within 14 days of the original purchase.
The original receipt is required for all refunds/exchanges on unopened/original condition textbooks.
Refunds will not be made on non-educational items.
Picture ID/Student ID required for refunds to be processed.
Refunds will not be processed for e-books/jumpbooks.
Book Buyback Policy (specific days announced each semester)
Only books in good condition will be bought back; no excessive writing or highlighting, no damage from water, missing pages, etc. This is at the discretion of the bookstore staff.
No workbooks or manuals will be bought back.
Rented Book Policy (see bookstore for entire details)
Must be 18 years of age and authorized use of debit/credit card being used
Rental books must be returned by due date, in good condition and include all components or charges will be made to the credit/debit card.
Financial Aid book allowances are available in the bookstore as available credit one week prior to the start of the semester and will remain through the first week of classes only.
Price List for Spring Semester:
Hours of Operation and Contacts: