Health and Wellness
Please check back regularly for more health and wellness information and news!
Fitness Centers
 If you are looking for a quick workout between classes or a healthy way to start or end your day, checkout the Fitness Centers at Murphy and LaGrange Campus. Each location offers several options of cardio machines as well as floor space for your individualized workout. Each area includes a variety of machines and accessories, including: mats, kettle bells, dumbbells, jump ropes, resistance bands.

Please complete the below link to receive your Fitness Card to access the areas. The initial card is free and valid per semester. It can be renewed each semester by completing an updated agreement form in order to verify current student status. Please allow up to 5 business days to pick up card.
Fitness Center Usage Agreement Form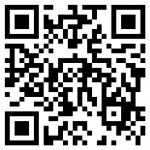 Please check out the fitness center rules below:
Sign up – Reminder for WGTC Fitness Classes and Health and Wellness Events
West Georgia Technical College
Office of Student Life
176 Murphy Campus Blvd
Waco, GA 30182
Phone: 770-537-5722
Email: studentlife@westgatech.edu
Office Location: Murphy Campus, Building: Student Services, Room: 1156A