Black Tie & Boots is the WGTC Foundation's annual fundraising gala. Held on a summer evening at the beautiful WGTC Murphy Campus, the purpose of the event is to thank our donors, partners and friends, and celebrate a spirit of giving. Our sponsors are the backbone of the foundation, and this event offers enhanced sponsor recognition and benefits, as well as a terrific time.
With artists like Wynonna, Blake Shelton, Little Big Town, Tracy Lawrence, Kellie Pickler, and more taking the stage over the many years, Black Tie & Boots has proved to be an unforgettable event!
Black Tie & Boots 2018 Photo Gallery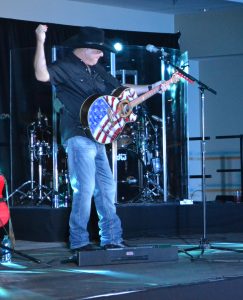 Black Tie & Boots 2019
Stay tuned for more information about our 2019 event! We look forward to seeing you then!
Spirit of Giving Award
The Spirit of Giving Award is a highlight of Black Tie & Boots, offering the college and the community an opportunity to acknowledge and thank an outstanding individual, family, or business for their exceptional contributions. The 2018 Spirit of Giving Award honored the J. Randy Jackson Family who has established an endowed scholarship at West Georgia Technical College in memory of J. Randy Jackson.