Black Tie & Boots is the WGTC Foundation's annual signature event. Celebrating its 19th year in 2020, Black Tie & Boots offers guests an exclusive opportunity to see some of country's biggest artists in an intimate indoor setting.
This year's concert features Sawyer Brown, long-time country music favorites who started their career in the early 1980's on "Star Search." They've played over 4,500 shows across the world, and we can't wait for them to add one more show to their list when they come to Waco, GA for Black Tie & Boots!
With artists like Wynonna, Blake Shelton, Little Big Town, Tracy Lawrence, Kellie Pickler, and more taking the stage over the many years, Black Tie & Boots has proved to be an unforgettable event!
Black Tie & Boots 2019 Photo Gallery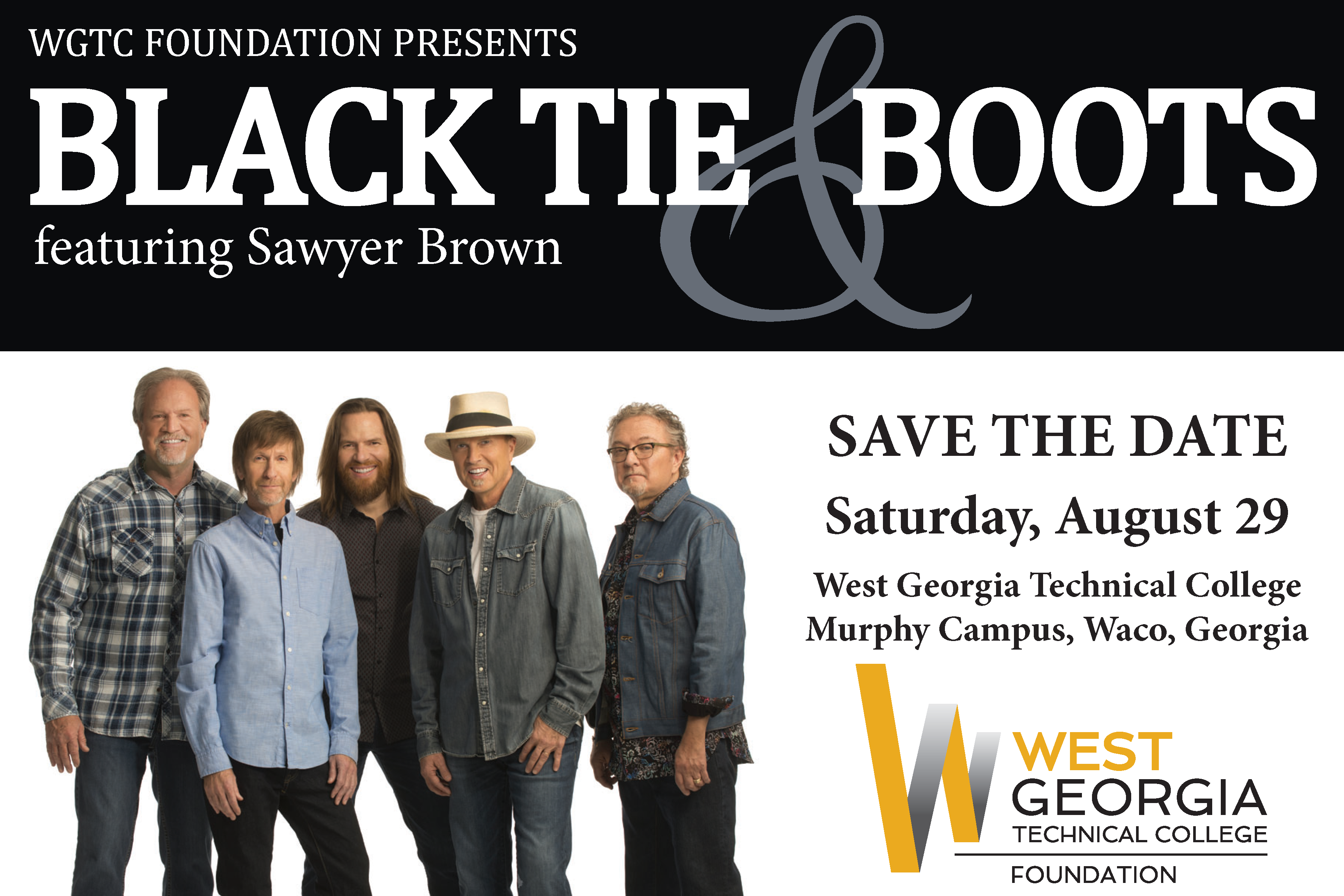 Interested in becoming a partner in this event? Please contact Kelsey Jones at kelsey.jones@westgatech.edu.
Black Tie and Boots Partner Booklet
Black Tie and Boots Partner Commitment Form
Black Tie and Boots Partner Letter
Spirit of Giving Award
The Spirit of Giving Award is a highlight of Black Tie & Boots, offering the college and the community an opportunity to acknowledge and thank an outstanding individual, family, or business for their exceptional contributions. The 2019 Spirit of Giving Award honored the Dawnbreakers Rotary Club-Carrollton, an organization that has displayed outstanding generosity and steadfast support to the adult education program as well as student scholarships at WGTC.
To learn more about how you can invest in WGTC Foundation, please contact Kelsey Jones, Executive Director, 404.807.2038 kelsey.jones@westgatech.edu