Georgia Match
Hello, West Georgia high school seniors!
If you're a high school student in Georgia looking to navigate the college admission process with ease, you're in the right place! We're thrilled to tell you about the GEORGIA MATCH program.
GSFC mailed the inaugural GEORGIA MATCH letter on October 10, 2023 to the Class of 2024. However, even if you didn't receive a letter, you can still visit www.GAFutures.org to claim your spot at West Georgia Technical College!
So, what's GEORGIA MATCH? It's a simple way for you to know where you are eligible for admission based on your recent high school calculated HOPE grade point average (GPA). Essentially, GEORGIA MATCH is your compass to discovering potential academic opportunities right here in Georgia.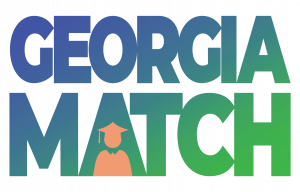 You can view your GEORGIA MATCH colleges directly on the GAfutures Student Dashboard. While this gives you an initial idea of what colleges or universities you might be eligible to attend, remember that you'll still need to submit an official application to join West Georgia Technical College or any other institution of your choice.
Note: The GEORGIA MATCH system collaborates closely with both public and private accredited high schools throughout Georgia.
DISCLAIMER: Being listed on your GEORGIA MATCH letter or Dashboard signifies a provisional acceptance. It doesn't guarantee your admission to West Georgia Technical College or any other specific college, university, or particular major/program of study. The final call on admissions is made based on the college's criteria, your final transcript, and your high school graduation status.
Got questions? Feel free to reach out! We're here to help you take the next steps on your academic journey at West Georgia Technical College.
Warm wishes,
The Admissions Team at West Georgia Technical College
Email – admissions@westgatech.edu