Welding in the Workplace
Welding Training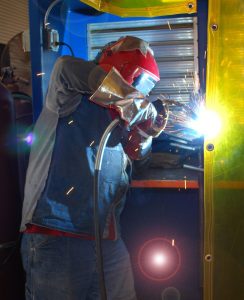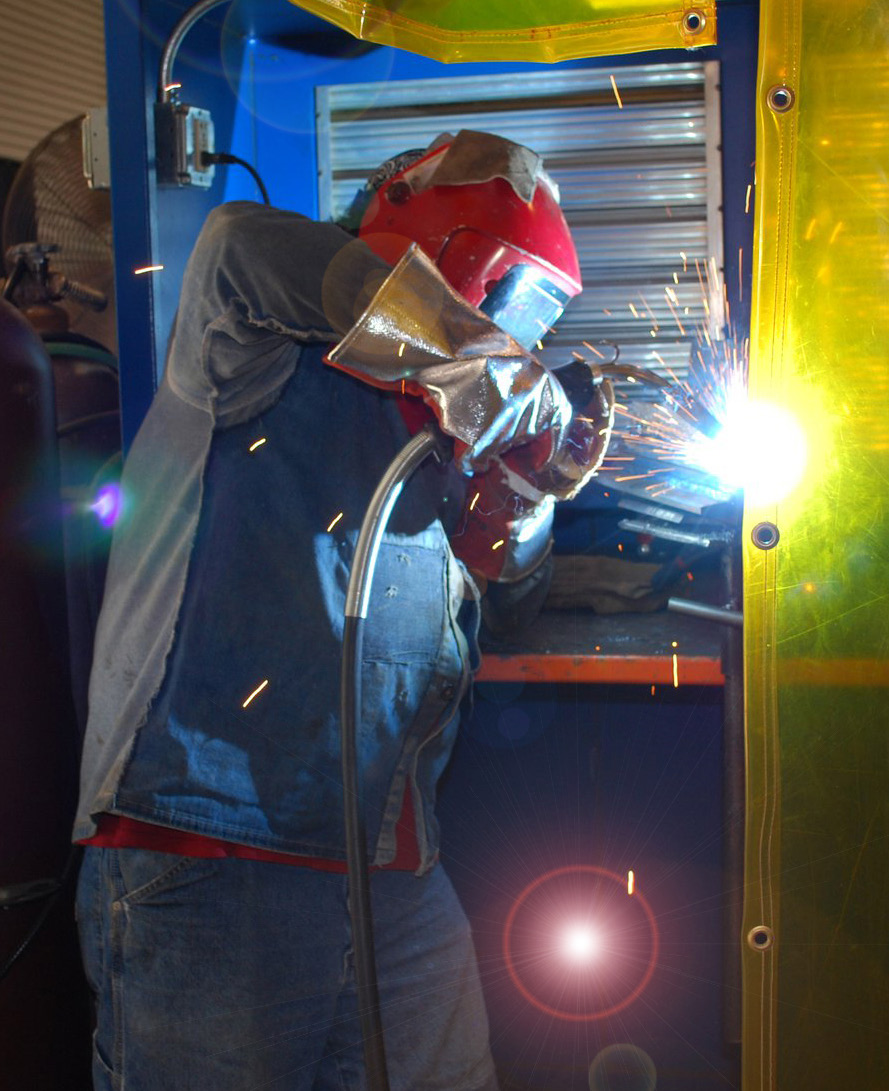 Introduction to Welding – (50 Hours)
This 50-hour course is designed to provide individuals an introduction to welding in an industrial
setting. Students will be exposed to the aspects of applicable welding theory and hands-on,
practical demonstration, and application in a lab setting. Students will learn basic safety, math
and basic measurement, metal preparation, weld quality, SMAW equipment and set-up, electrodes,
beads and fillet welds, joint fit-up and alignment, welding of the 5 engineering joints and welding
and completion of Vee-groove for the guided bend test.
Advanced Welding
Prepares students for Real World Application and hands on knowledge of the Shielded Metal Arc, Gas
Metal Arc and Fluxed Cored Arc Welding. These skill sets are sought after throughout the Welding
Industry. Applicants will be trained and prepared for an entry level position into the World of
Welding upon successful completion. Upon Successful Completion, students will demonstrate the
ability to pass an AWS Welder Qualification test in SMAW and FCAW.

Weld Test Refresher Course
Provides students with 6 hours of hands-on prep class for the Weld Test Certification. Applicants
will need previous experience in welding processes pertinent to specific procedures and will
reflect company specified Welding Procedure Specifications (WPS).

Weld Test Certification
Upon completion, students will receive their final certification which will provide nontransferable
certification that will be specific to company and will comply with AWS code and Welding
Procedure Specifications administered by an AWS CWI.
Learning to Speak Welding for the Non-Welder
Provides students with 6 hours of training for recognizing and understanding weld defects, basic
processes of welding and technology, common weld defects and causes, samples and review weld
defects and weld symbols and drawings.