Student Life
The Office of Student Life works directly with the Student Government Association, several student organizations and other members of the college and community to develop and implement social, educational and community-oriented programs for the West Georgia Technical College students, faculty, staff, alumni and community members.
Check out the flyer below to learn more!
I am a Knight!
See the stories of some of our current students!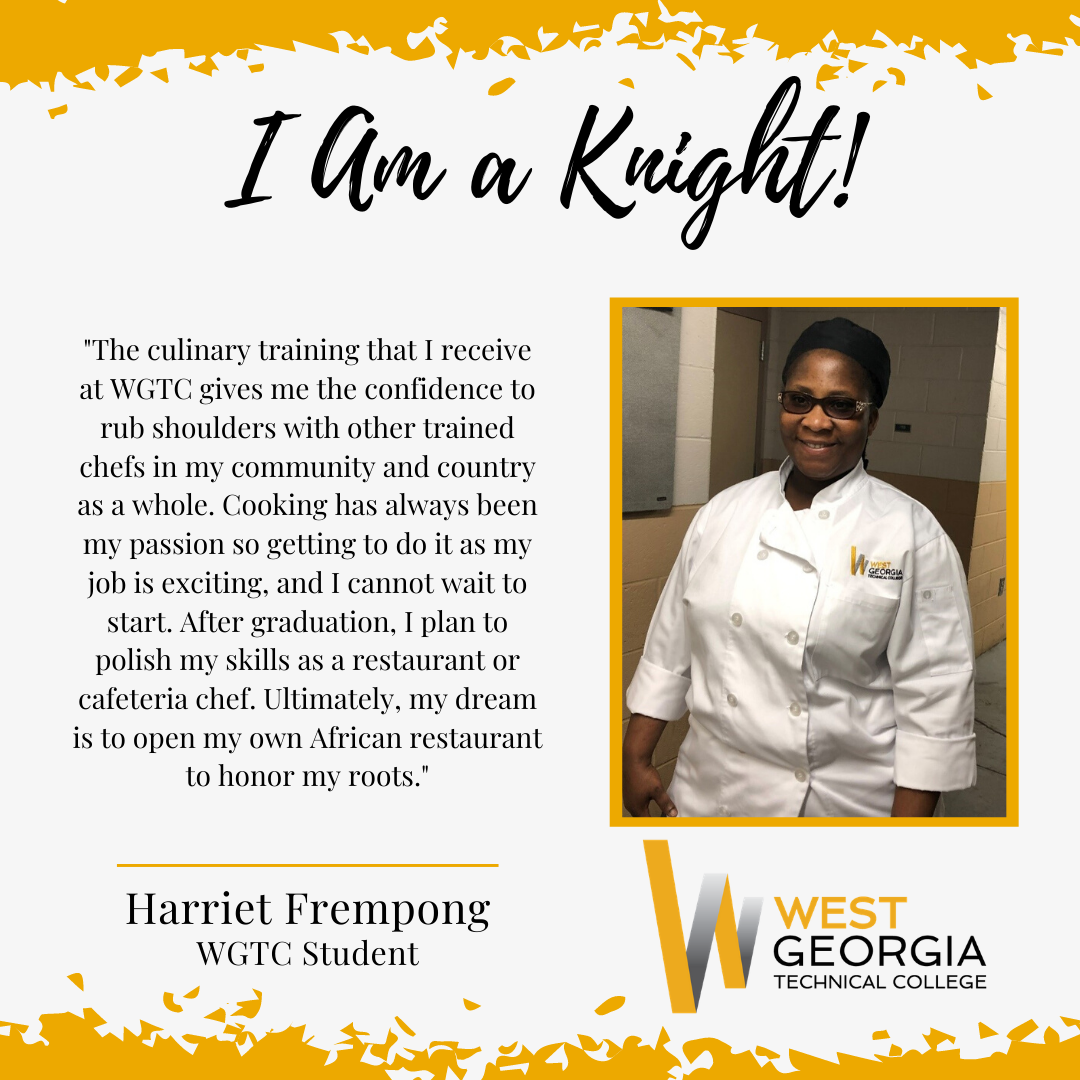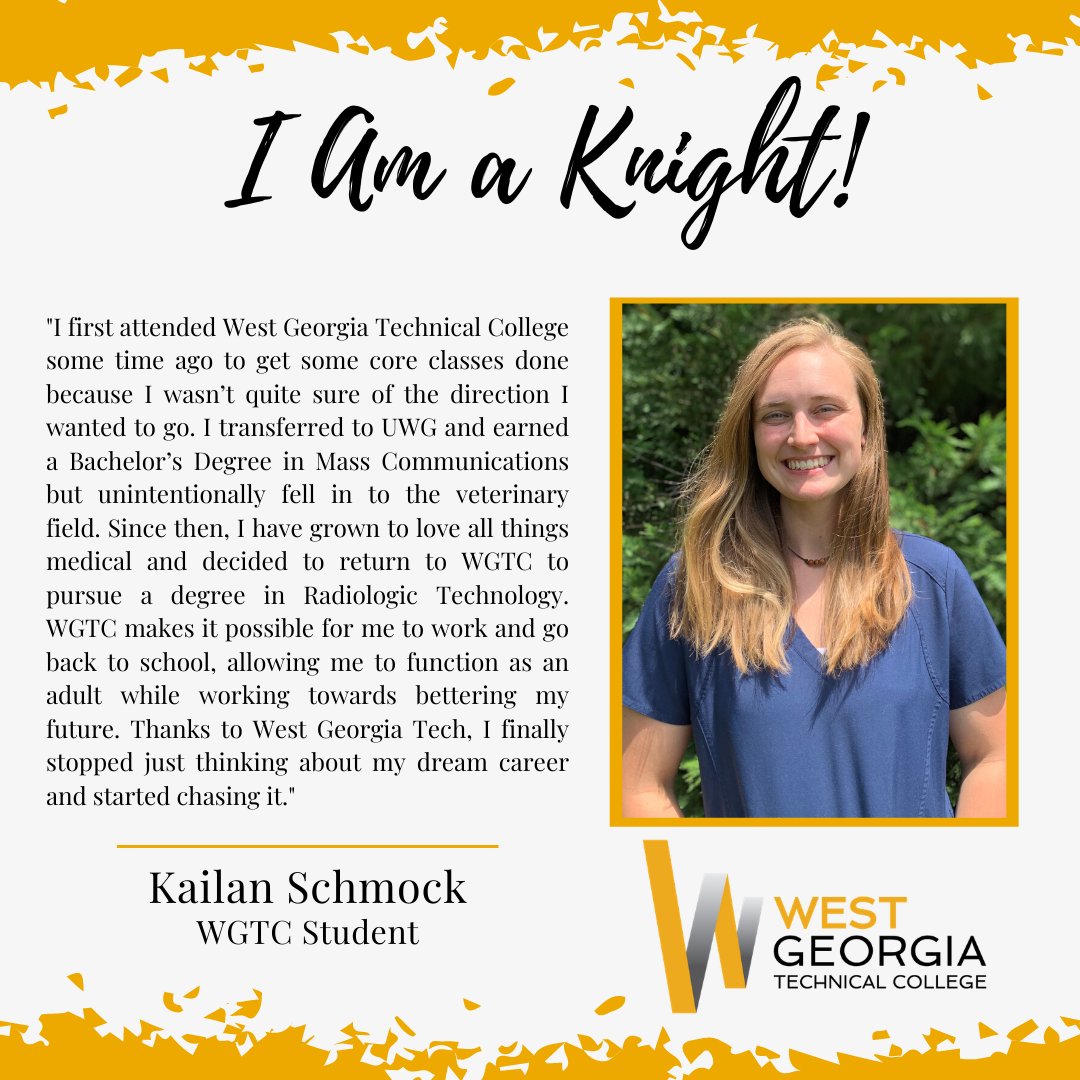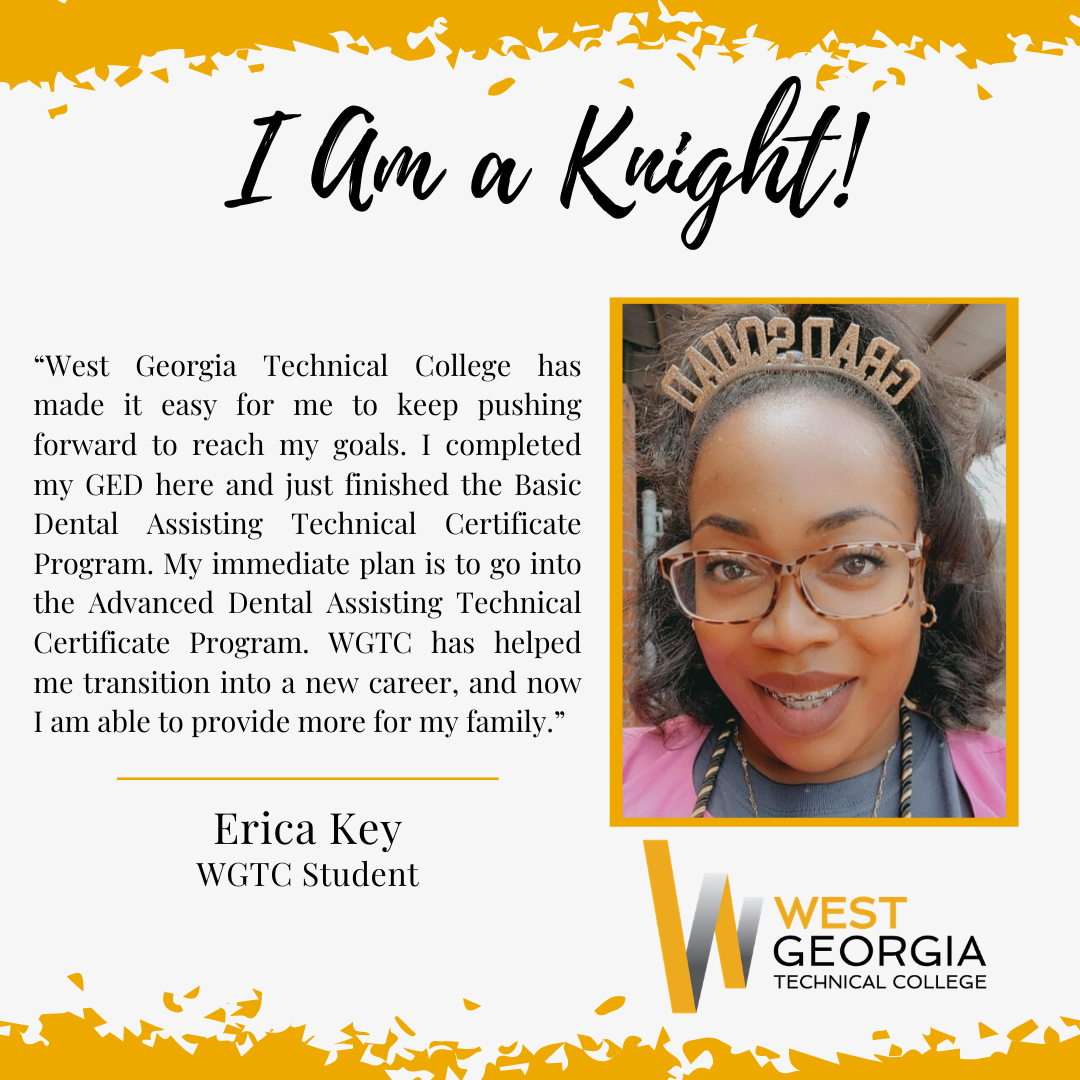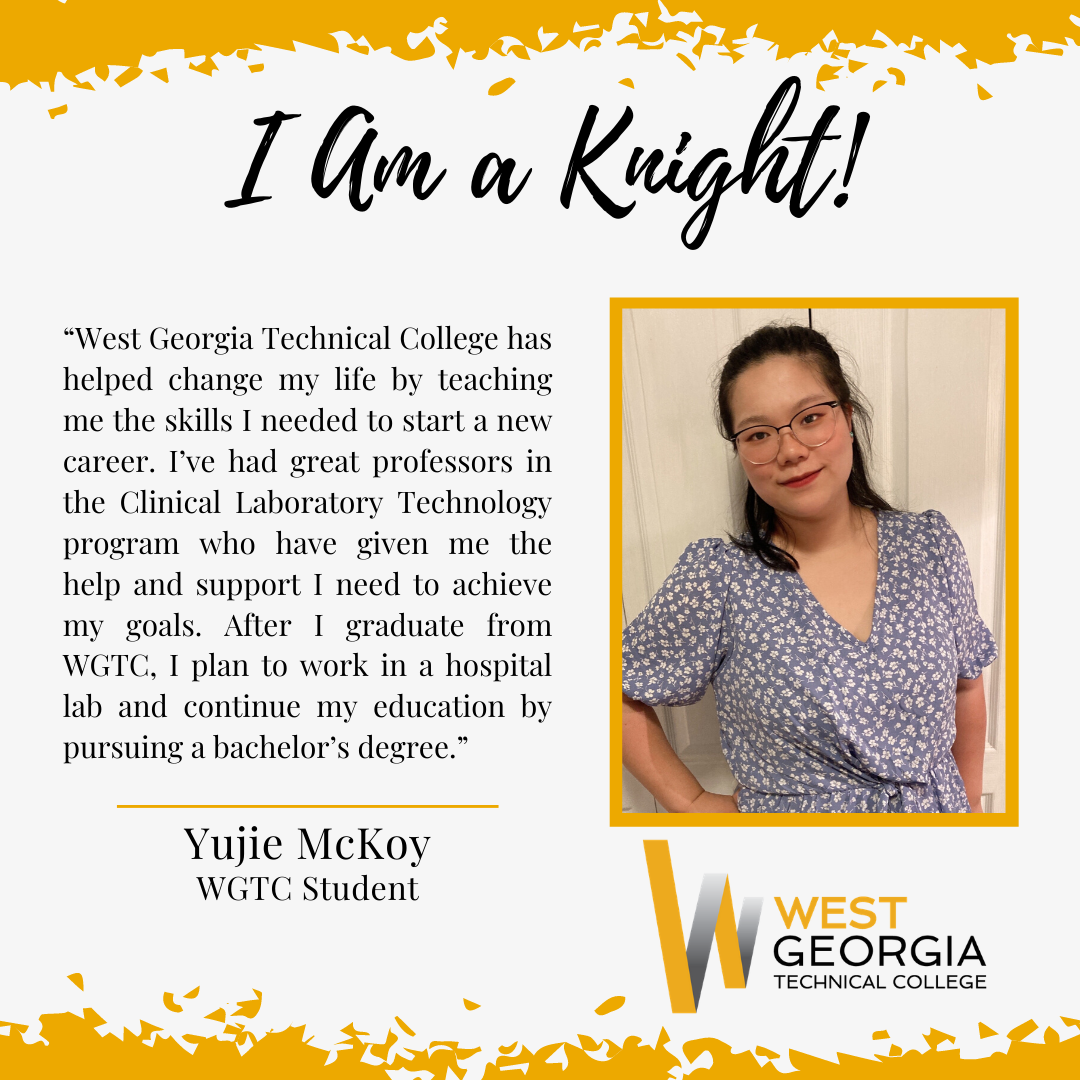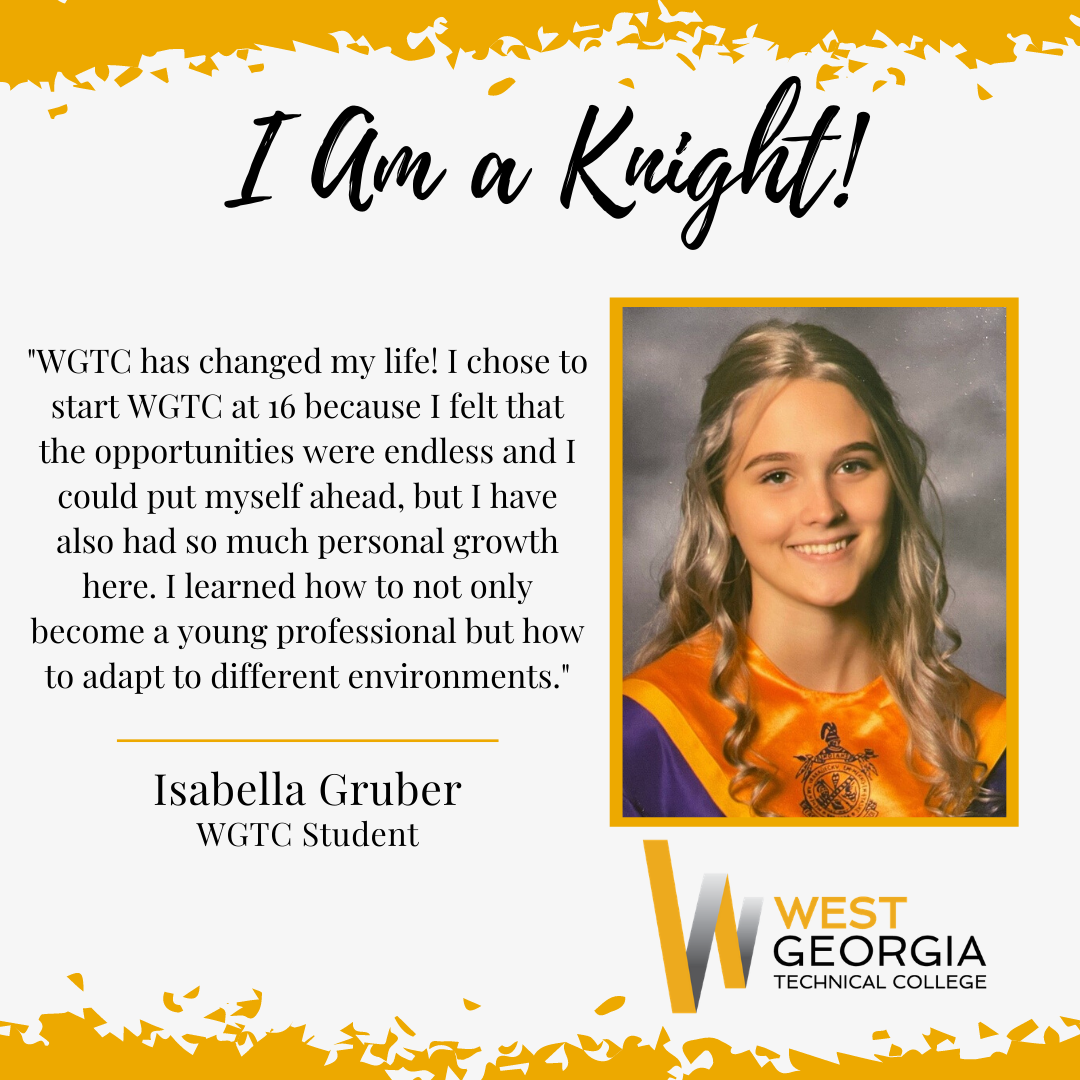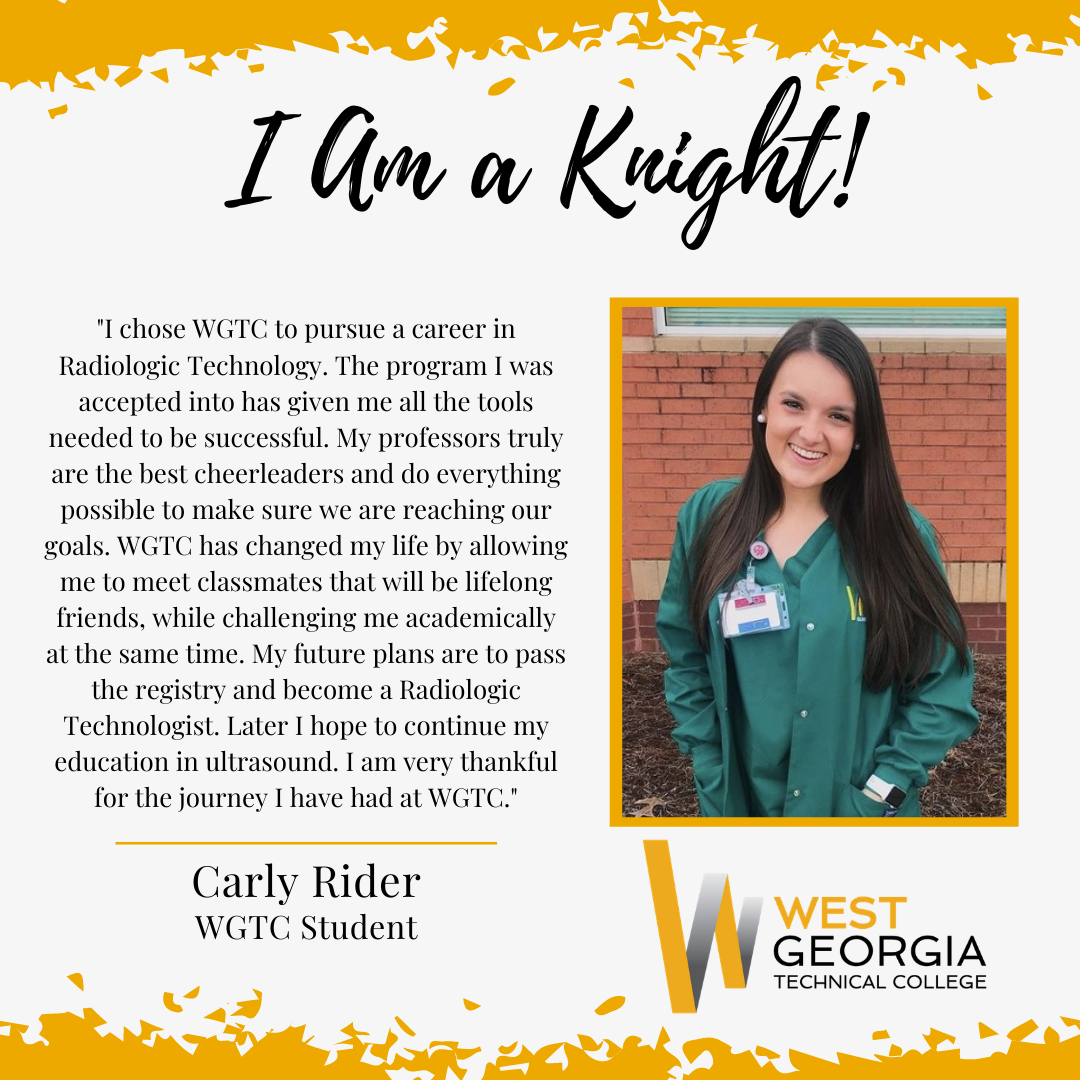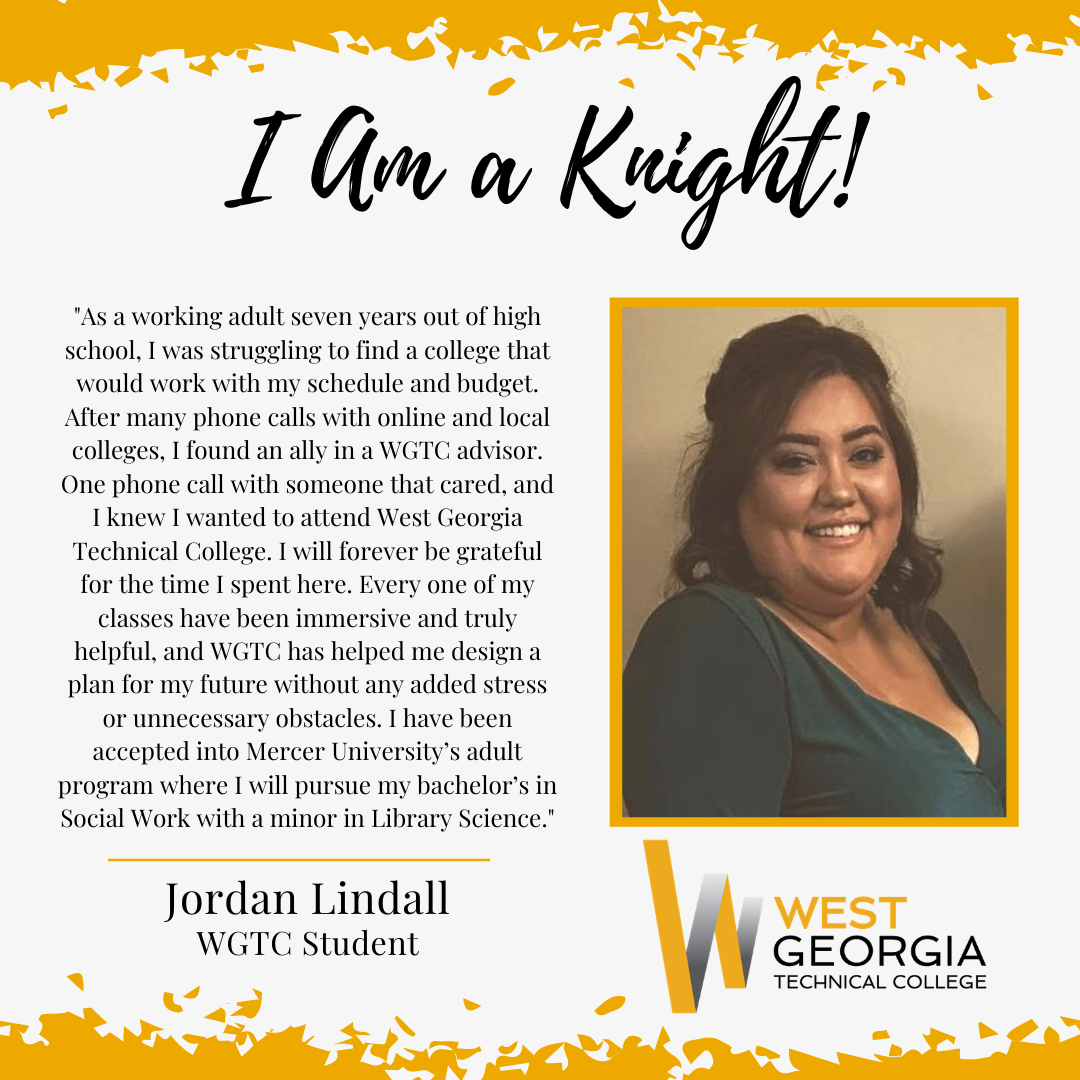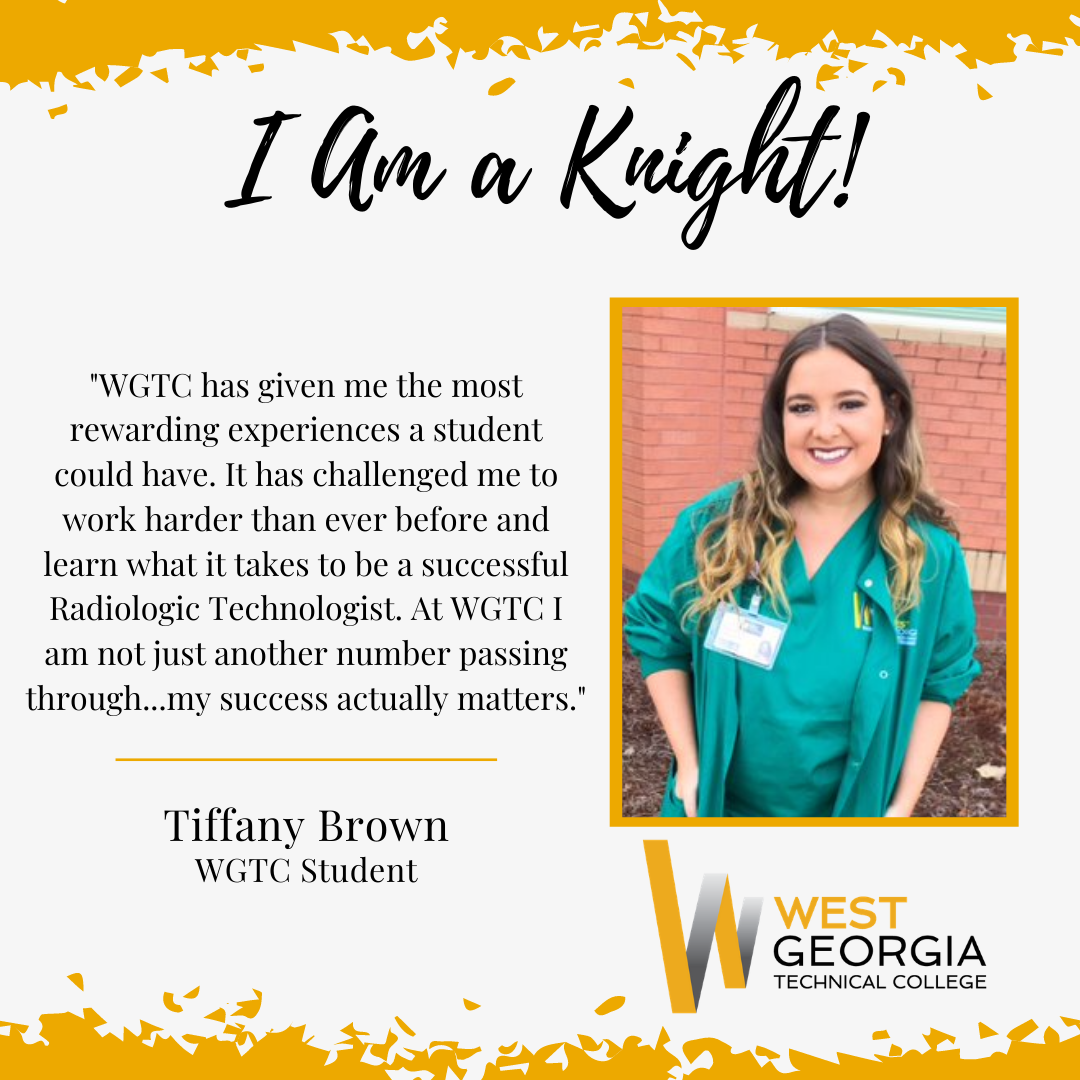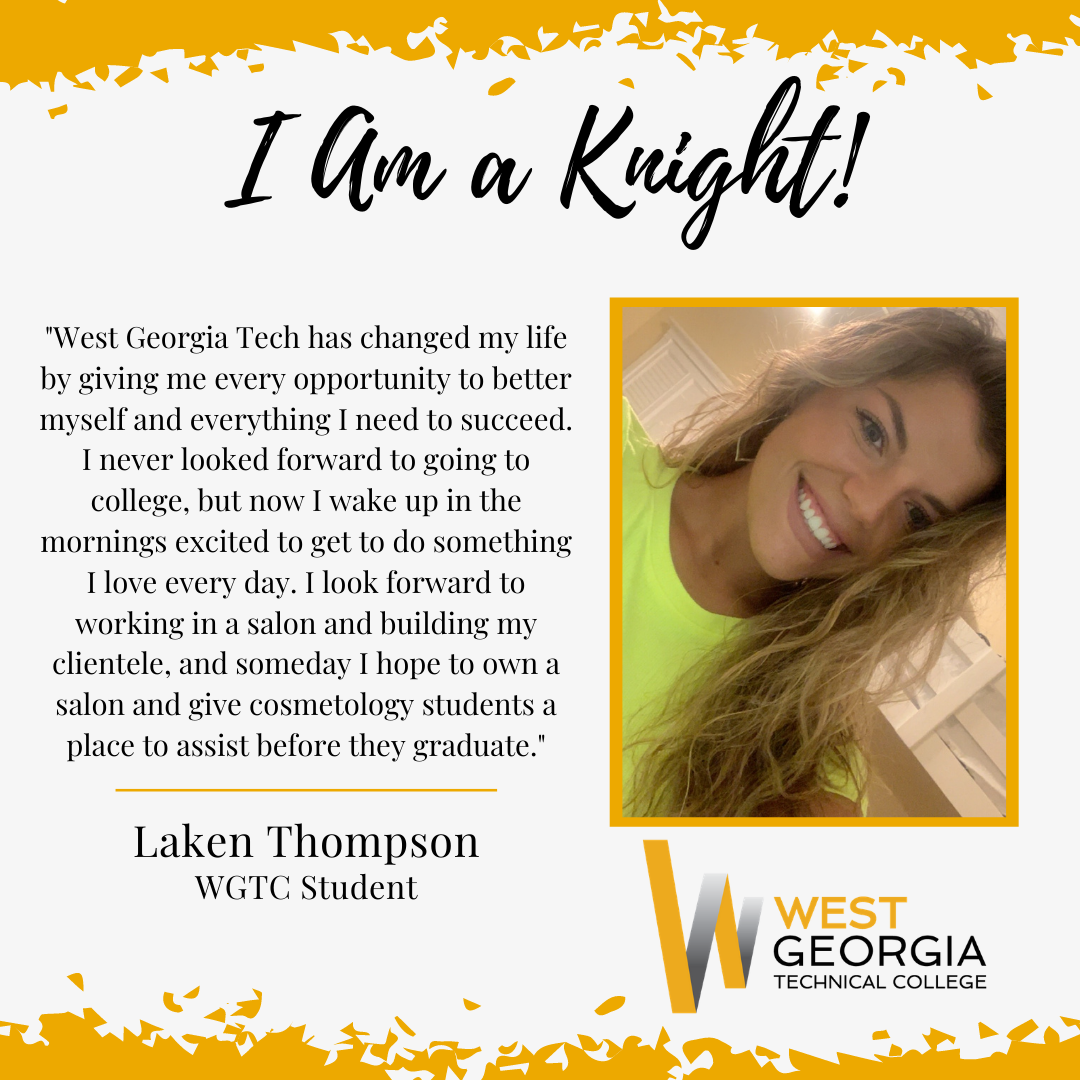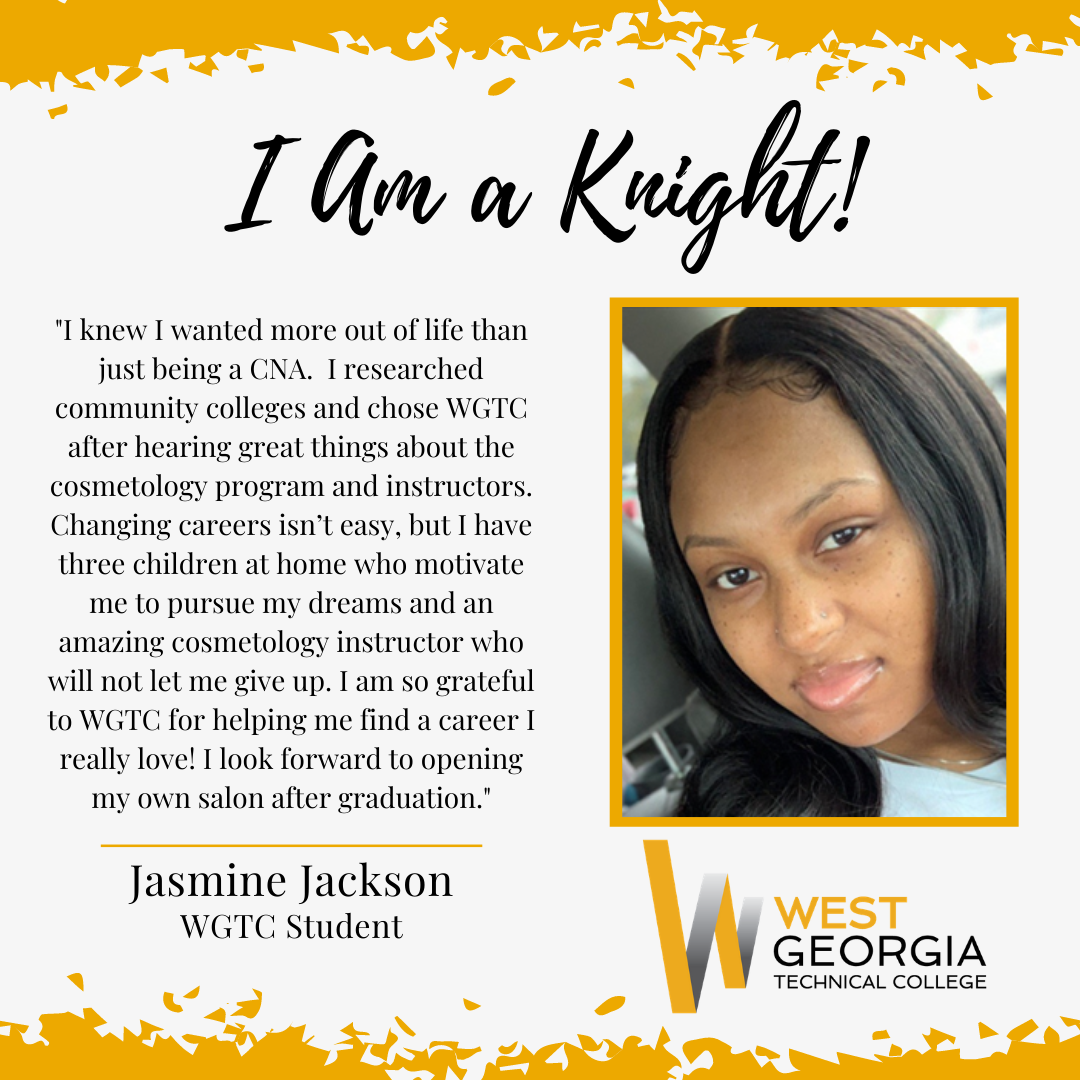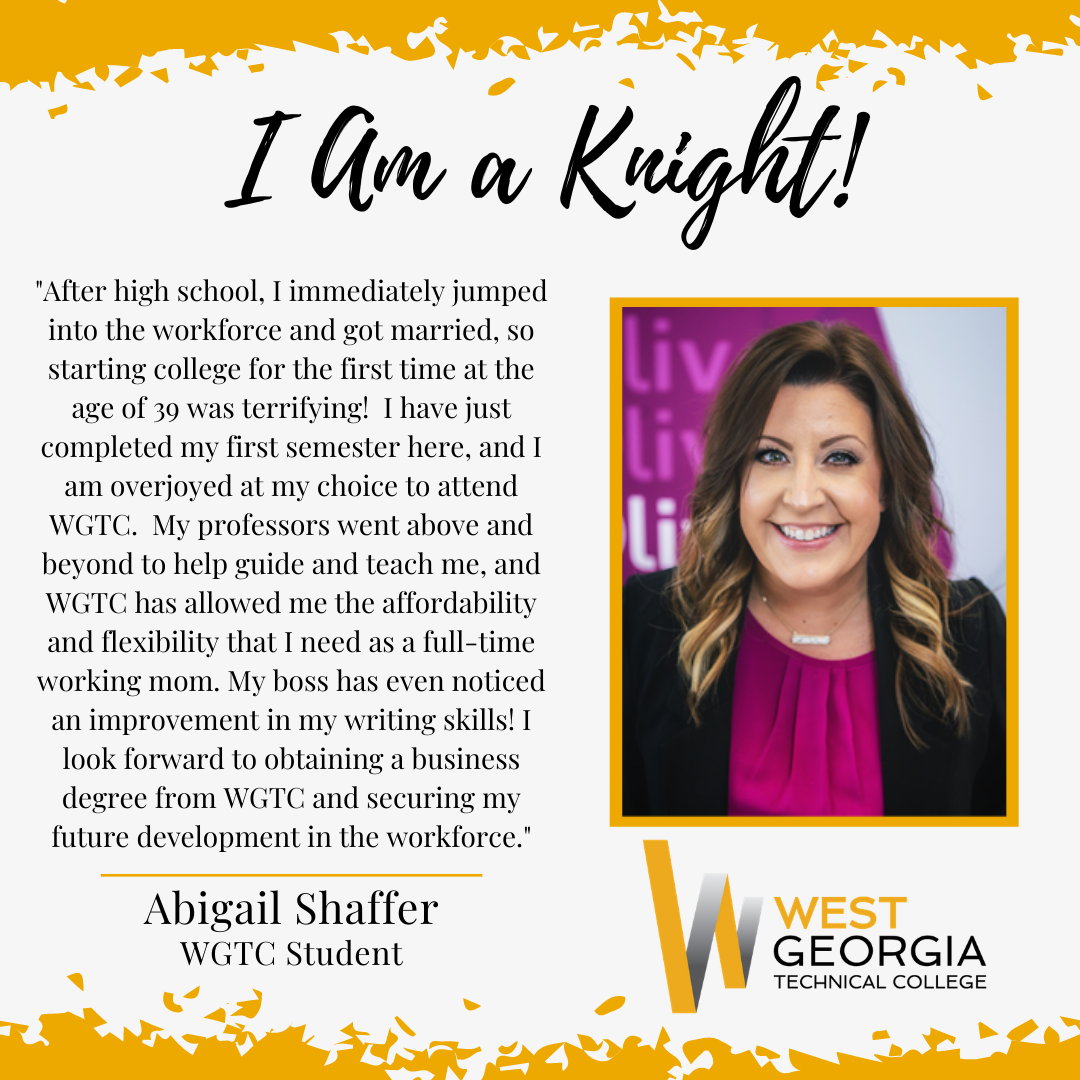 Feel free to contact us anytime with questions, comments, or concerns:
West Georgia Technical College
Office of Student Life
176 Murphy Campus Blvd
Waco, GA 30182
Phone: 770-537-6007
Email: studentlife@westgatech.edu
Office Location: Murphy Campus, Building: Student Services, Room: 1131A