Helpdesk
Please Note: At this time the Helpdesk cannot support personal devices or software. 
West Georgia Technical College is committed to assisting you. If you experience any difficulty with Blackboard, Banner Web, Office 365, or student email, we offer an online helpdesk to address technical issues you may experience and to provide guidance with usage of these systems.
To request assistance, access the Helpdesk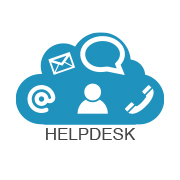 WGTC has transitioned to OKTA, a true single sign on system  for Email, Banner and Blackboard. View the OKTA quickstart guide to learn how to access Banner, Email, and Blackboard with OKTA.
FAQs
How do I login to my student email?

You login to your student email at westgatech.okta.com

Your username for Okta is your full WGTC student email address (Example: jsmith@student.westgatech.edu)
Your password is your student account password. Passwords are case sensitive. After logging into Okta, click on the Office 635 icon.

What is Okta?

Okta is a single sign-on, multi-factor authentication platform that allows access to Blackboard, BannerWeb, Office 365, and your student email. To sign into Okta you will need to enter your full student email address and your current password.

Why doesn't Blackboard show my classes?

Your classes will be viewable in Blackboard the day classes begin.

When I log in to BannerWeb, I get logged out immediately.
I have questions about my online course assignment.

If you have questions about your assignments or course content, please email your online instructor.

My Campus Logic account is locked.
I cannot access Galileo.

The password to access Galileo is 

pasta

.

I need to clear my cache in Chrome.

The best way to clear your Chrome cache is using the Advance option as follows:
Open Chrome on your computer
Make sure your Chrome is up to date
At the top right, click More
Click More Tools > Clear browsing data
Click the Advanced tab
At the top, choose All Time
Make sure the following boxes are selected:

Download history
Cookies and other site data
Cached images and files
Passwords and other sign-in data
Autofill form data

Click Clear data
Close Chrome
Restart Chrome

I need to clear my cache in Firefox.

Here is how to clear Firefox cache:
Open Firefox on your computer
Make sure your Chrome is up to date
Click the Library button
Click History and click Clear Recent History….
Next to Time range to clear, choose Everything from the drop-down menu
Select Cache in the items list and make sure other items you want to keep are not selected
Click the Clear Now button
Close Firefox
Restart Firefox