Available at:
Pharmacy Technology
Pharmacy technicians directly affect a patient's health in both community and hospital pharmacy practice, since it is their job to safely and effectively prepare medications for dispensing by the pharmacist. They gain great satisfaction in helping the patient through the prescription process and customer service. Pharmacy technicians need to have an eye for detail, good interpersonal and communication skills and a professional attitude. Some of the technical skills required are proficiency in dosage calculations, pharmacy law, pharmacology, medical insurance plans, computer skills and knowledge of Board of Pharmacy practice regulations.
Career Outlook
According to the Bureau of Labor and Statistics (BLS), employment of pharmacy technicians is expected to increase by 12% from 2016-2026. The BLS also suggests that pharmacy technicians with formal education or training, previous work experience, and national certification, will be specifically sought after to meet these demands. More information.
Mission Statement
The mission of the Pharmacy Technology Program at West Georgia Technical College is to provide education opportunities to individuals that will enable them to obtain the knowledge and skills necessary to succeed in a variety of settings such as retail, hospital, and long term care. Students will receive didactic instruction and laboratory training in pharmacology, pharmaceutical calculations, ethics and laws and other fundamental concepts. Students who complete the pharmacy technology program are prepared for employment as entry-level pharmacy technicians.
West Georgia Technical College's Pharmacy Technology program is accredited by the American Society of Health-System Pharmacists (ASHP)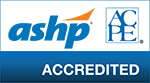 Software
By partnering with PioneerRx Pharmacy Software, our program allows students to learn in a real-world environment using the most installed software for independent pharmacies. Students enhance their clinical and functional skills by training in a pharmacy system that is innovative, robust, and feature-rich. Read what current pharmacy leaders are saying about PioneerRx at Pharmacy Software Reviews.
Items to Consider Prior to the Applications Process and Enrollment
Each pharmacy applicant should understand the total cost of their tuition expenses and any other additional program costs prior to applying for acceptance into the pharmacy program.  Review the costs of tuition here.
The requirements listed below are additional costs of the Pharmacy Technology Program. It is the students' responsibility to pay any additional costs.
Advantage Students Criminal History Background Check & Drug Screen (clinical requirement): $78.50.
Uniform: Royal blue scrubs with WGTC logo – up to $66 each set with embroidery; Lab Coat $35 with embroidery
GAPS/Fieldprint Background Check: $38.25
Georgia State Licensing Fee: $100
Possible Immunization fees: $ 25.00 – $100.00.
TB Skin Test: $31-$75
PTCB or NHA Exam Fee: $129 (wrapped into tuition during semester PHAR 1055 is taken) See additional information and exam requirements here.
Additional Clinical Rotation Fee: $50.00 (ACEMAPP).
Additional Program Costs Total: ~ $600
Special Considerations About Criminal History to Consider Prior to Enrollment
Criminal History
If you have a criminal record, particularly one that involves a drug conviction (misdemeanor or felony), you will not be able to register with the Georgia Board of Pharmacy nor participate in clinical rotations at any pharmacy.  If you have a criminal record that involves a drug conviction (felony or misdemeanor), the Pharmacy Technician Certification Board (PTCB) may not allow you to take Pharmacy Technician Certification Exam (PTCE).
You must submit to the criminal background check and drug screen offered through Advantage Students ONLY, at least 45 days prior to clinical rotations. A criminal background check and a NEGATIVE urine drug screen is required to participate in any clinical rotation.
You are also required to register with the Georgia Board of Pharmacy to be issued a Pharmacy Technician license to be able to complete your clinical rotations in a pharmacy setting. This process includes a fingerprint background check. It is the law and NO exceptions will be made.
Not all criminal convictions will stop you from being issued a Pharmacy Technician license. However, the Georgia Board of Pharmacy may deny registrations for any criminal conviction (misdemeanor or felony). If you have any DRUG RELATED CONVICTIONS (misdemeanor or felonies), you may want to consider other programs offered at West Georgia Technical College. Contact Program Director for more information.
Special Considerations About Immunizations to Consider Prior to Enrollment
Immunization/Health Records
You must have and show proof that you are up-to-date on your immunizations. The practitioner doing the exam must complete and provide necessary proof of completion and you must submit these to the Program Director. Most immunization records can be provided by your state's local health department. If you were not born in Georgia, you will need to contact the health department in the state that you were born in. If you have never been immunized or refuse to receive any immunizations, you may be denied a clinical rotation in an Institutional/Hospital or/and Retail pharmacy setting. Contact Program Director for additional information. You will need to provide documentation for the following immunizations:
Childhood Immunizations
Hepatitis B (series of 3 shots)
Tuberculosis Skin Test (no sooner than 45 days before starting your hospital)
Tetanus
Required Document Deadlines for PHAR1055- Pharmacy Assistant Practicum
Spring Practicum: November 1st
Summer Practicum: April 1st
Fall Practicum: June 1st
Program's Dismissal Policy
The pharmacy technology program at WGTC adheres to the organizations policies as it relates to academic and non-academic criteria. More information.
The program director reserves the right to dismiss any student from the program who demonstrates a lack of integrity, ethics, morals, or any behavior that could jeopardize the well being and safety of patients in the pharmacy community. The WGTC pharmacy program is a drug free environment. Therefore, illegal substance abuse is strictly prohibited and grounds for immediate dismissal from the program.
Pharmacy Technology Program Outcomes
Please view the video below for more information on the program. If the video does not load, you can view it here.


Available Programs