WGTC Students Take Top Honors at National Business Conference
July 20, 2023
CARROLLTON, GA – Six West Georgia Technical College (WGTC) students earned top prizes at the 2023 Future Business Leaders of America – Collegiate Division (FBLA-C) National Leadership Conference. The group traveled to Atlanta, joining more than 800 college students and educators from across the country for the June 22-25 conference and competition.
FBLA-C, formerly Phi Beta Lambda, is the largest business career and technical student organization in the world. The annual conference gives FBLA-C members from colleges and universities across the country an opportunity to network, attend leadership workshops and compete in events testing their business knowledge and skills.
"Our entire Future Business Leaders of America-Collegiate group did an excellent job competing at the FBLA-C National Conference in Atlanta," said FBLA-C advisor and WGTC English instructor Carol Pearson. "They not only took advantage of the opportunities for personal and professional development by networking with FBLA-C members from 28 states, but they also attended the many business seminars offered daily during the conference. Very importantly, they also competed against four-year schools and came back with multiple top ten awards, with several students winning scholarship money."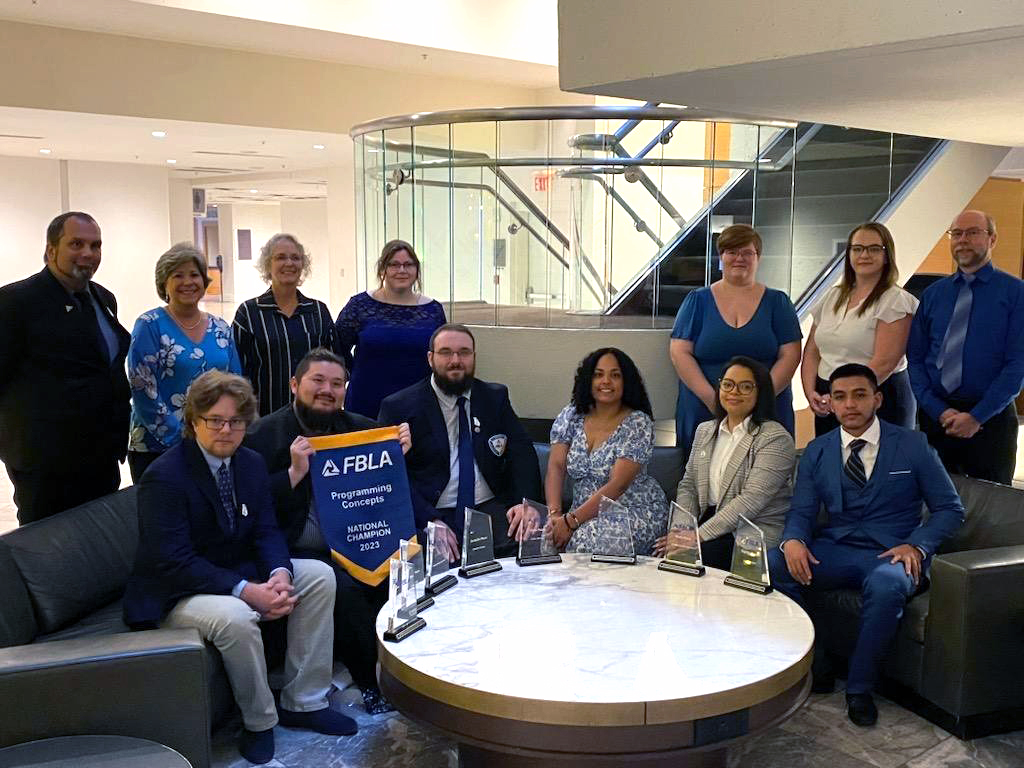 Students taking part in the conference were Christian Arreola-Martinez of Carrollton, Ondreah Fordjour of Carrollton, Glenn Freeman of Lithia Springs, Taylor Lowery of Winston, Seth McCracken of Bremen, Morgan Niles of Douglasville, Daniel Painter of Grantville, John Paschal of Carrollton, Cherilyn Rodriguez of Carrollton, and Hailey Steiper of Newnan.
WGTC students winning national FBLA-C honors included:
• First place – Glenn Freeman, Programming Concepts
• Third place – Daniel Painter, Programming Concepts
• Fifth place – John Paschal, Cyber Security
• Sixth place – Cherilyn Rodriguez, Business Communications
• Seventh place – Glenn Freeman and Daniel Painter, Website Design (team)
• Eight place – Christian Arreola-Martinez, Job Interview
• Ninth place – Morgan Niles, Information Management
West Georgia Technical College, with campuses in Carroll, Coweta, Douglas, Haralson, and Troup counties and class sites in Heard and Meriwether counties, offers more than 120 associate degree, diploma, and technical certificate programs of study. A unit of the Technical College System of Georgia, West Georgia Tech is one of the largest of the state's 22 technical colleges. For more information, please visit www.westgatech.edu.