CARROLLTON, GA., December 7, 2022 – West Georgia Technical College is excited to announce that Dr. Jennifer Shearon has been named the 2022 Adult Education Outstanding Teacher of the Year for West Georgia Technical College.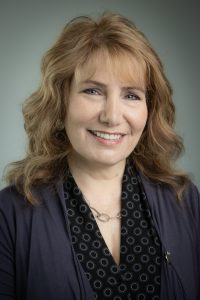 The Adult Education OTOY program was designed to recognize and honor outstanding Adult Education teachers who make significant contributions to the filed through instruction, innovation, and leadership. These outstanding teachers participate in activities for the school and within the community, understand the importance of the Adult Education profession and exemplify excellence.
"I am honored to be chosen as the Adult Education Outstanding Teacher of the Year," stated Dr. Shearon. "I am passionate about helping adult education students reach their goals both in and out of the classroom. Our mission at West Georgia Technical College is to support student success, economic development, and the community. Our adult education students play an integral part in fulfilling that mission."
As a lifelong learner, she has dedicated herself to helping others fulfill their educational goals through her passion for teaching. As a business professional with 30 years of experience in the areas of management, finance, accounting and education, she transitioned her career from the corporate world to education, where she has worked with children with learning difficulties for 20 years.
"We are thrilled to have Dr. Shearon as the West Georgia Tech Adult Education Outstanding Teacher of the Year Winner," stated Rebecca Wheeler, Dean of Adult Education. "Dr. Shearon's passion for the mission of adult education and her desire to inspire her students makes her a perfect delegate to represent our college and our program."
Dr. Shearon will be competing for the title of Georgia's 2023 Outstanding Teacher of the Year in March 2023.
West Georgia Technical College, with campuses in Carroll, Coweta, Douglas, Haralson and Troup counties and class sites in Heard and Meriwether counties, offers more than 120 associate degree, diploma and technical certificate programs of study. A unit of the Technical College System of Georgia, West Georgia Tech is one of the largest of the state's 22 technical colleges. For more information, please visit www.westgatech.edu.