CARROLLTON, Ga., November 1, 2022 – West Georgia Technical College President Dr. Julie Post has been named to Georgia Trend magazine's "500 Most Influential Leaders" list for the first time since her presidency in 2021.
While the publication has produced an annual listing each year, this year marks the inaugural Georgia 500, a comprehensive list of leaders in various industries from across the state.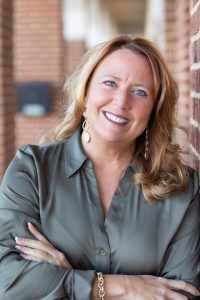 Under Post's leadership during 2021, she has overseen the construction of the new $66-million-dollar Carroll campus, with four buildings totaling almost 150,000 square feet on 38-acres, which now replaces the old campus that has served Carroll county since 1968. In her inaugural year with West Georgia Tech, Post has quickly immersed herself within the college's seven-county service area and serves on several boards such as the Carroll County Chamber of Commerce Board, Coweta County Chamber of Commerce Board, the Carroll Tomorrow Board, Douglas County Chamber of Commerce Board, Troup County Strategic Planning Committee, and the West Georgia RESA Board of Control.
Prior to joining West Georgia Tech, Post spent 16 years at Gwinnett Technical College where she held multiple positions in Institutional Research and Effectiveness, working to directly support college-wide planning, research, accreditation, and organizational support. In 2012, Post was selected as Vice President of Student Affairs where she led all College student services, all support services including the areas of: Special Populations, Graduation, Veterans' Affairs, Student Life, Counseling, the Behavioral Intervention Team, Workforce Innovation and Opportunity Act (WIOA) and the Office of Institutional Research and Effectiveness.
"I am honored by this recognition and proud of West Georgia Tech's influence statewide on education as well as our economic and workforce development impacts," Post said. "This notable recognition is due to our College's students, professionals, alumni and all who partner and represent our College's present and future."
Post appears on the list alongside other influential leaders in Carroll county including Dr. Brendan Kelly, President of the University of West Georgia, Loy Howard, CEO of Tanner Health System; Karen Handel, CEO and President of Carroll Tomorrow and the Carroll County Chamber of Commerce and Rich Stinson, CEO of Southwire.
Post was among the 7 Technical College System of Georgia presidents selected in the listing, and 35 leaders with higher education connections recognized.
Post graduated with a Bachelor of Science in Business Education from Northern Kentucky University, a Master of Arts in the Art of Teaching from Marygrove College, and a Doctor of Education from the University of Georgia. Dr. Post was awarded Outstanding Dissertation of the Year by The University Council on Workforce and Human Resource Education for her work on "The Role of Dual Enrollment in the Educational Achievement of Technical College Students."
The publication also included the list of honorees in the industries of living legends, aerospace, economic development, healthcare, hospitality and tourism, real estate and more.
For more information on Georgia Trend's "500 Most Influential Leaders," visit https://editions.mydigitalpublication.com/publication/?i=764194&p=1&view=issueViewer.
West Georgia Technical College, with campuses in Carroll, Coweta, Douglas, Haralson and Troup counties and class sites in Heard and Meriwether counties, offers more than 120 associate degree, diploma and technical certificate programs of study. A unit of the Technical College System of Georgia, West Georgia Tech is one of the largest of the state's 22 technical colleges. For more information, please visit westgatech.edu.