CARROLLTON, Ga., September 21, 2022 – On September 16, 2022, the West Georgia Technical College Foundation celebrated the 20th annual Black Tie & Boots event.
For the first time in the event's history, it was held in LaGrange at the Callaway Conference Center. "We are excited to bring together all of our community partners and donors in our southern service area region," said Brittney Henderson, Executive Director of the WGTC Foundation.
The event set a new record by raising a net profit of more than $150,000 in proceeds. "We are always thankful for the generosity and support from our communities' supporters and donors," said Henderson. "These donations will help to provide financial support to many of our students through scholarships and so many other support-based needs. We can't thank our communities enough for their continued support."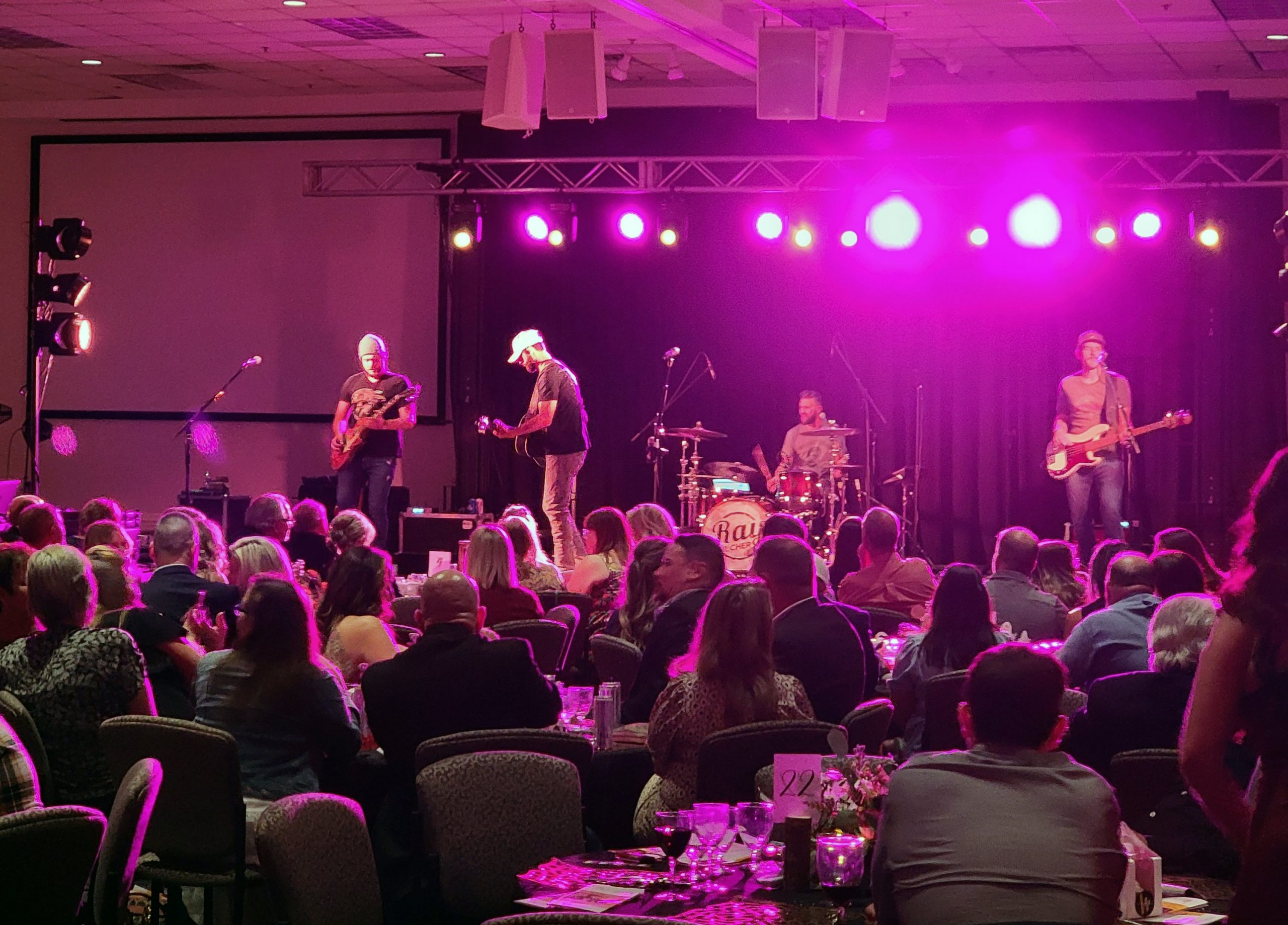 The crowd of more than 250 in attendance enjoyed dinner, silent auctions, remarks from GOAL student and recent graduate Iveta Kral and current student and scholarship recipient Morgan Whipple, followed by a concert from country songwriter, singer and Georgia native, Ray Fulcher, most notably known for his award-winning hits written for country superstar, Luke Combs.
During the event, WGTC President Dr. Julie Post shared brief remarks, updates on current projects and expressed her thankfulness to the many supporters of the College. "It's our job to support the economic vitality of our communities, but we cannot do it without your help," said Dr. Post. "We need your help with spreading the word, the good things we do, the students that you employ."
During the event, the Foundation awarded the Kiwanis Club of LaGrange with the "Spirit of Giving" Award, as well as Georgia House of Representative Randy Nix with the inaugural "Time, Talent and Treasure" Award.
"It's good to see the community come together in support of the same goals to support the technical college system as well as to provide and give opportunities for students to thrive," said Latesa Bailey, Chair of the West Georgia Technical College Foundation Board of Trustees.
The foundation is supported and advised by a board of trustees made up of members of the community who serve as ambassadors for the College throughout its seven-county service area. Proceeds from the event support students through gap funding, need-based scholarships, and general institutional support.
The WGTC Foundation is a 501(c)3 non-profit organization established in 1988 to encourage, solicit, receive and administer gifts and bequests of property and funds for the benefit of the college and its students. Partnerships and gifts enable the foundation to support the best possible learning environment for our students.
West Georgia Technical College, with campuses in Carroll, Coweta, Douglas, Haralson and Troup counties and class sites in Heard and Meriwether counties, offers more than 120 associate degree, diploma and technical certificate programs of study. A unit of the Technical College System of Georgia, West Georgia Tech is one of the largest of the state's 22 technical colleges. For more information, please visit westgatech.edu.