WGTC Students Advance to FBLA National Competition
CARROLLTON, GA – West Georgia Technical College's (WGTC) Future Business Leaders of America (FBLA) chapter excelled at the recent Georgia FBLA Collegiate State Leadership Conference in Atlanta, demonstrating their knowledge, professionalism, and leadership potential.
At the conference, students participated in competitive events, networked with students from many of the state's other technical colleges, and attended leadership seminars in areas such as team building, professional etiquette, and personal finance.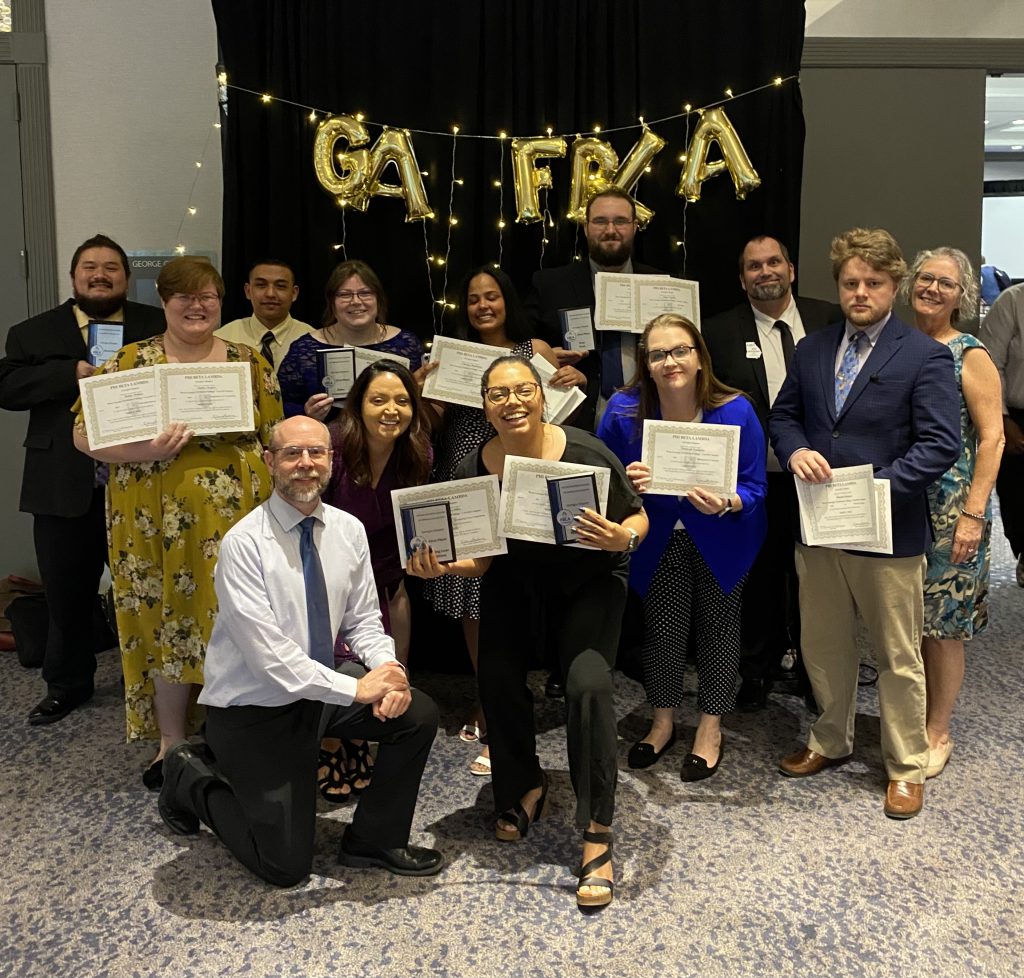 All twelve WGTC students who competed qualified to advance to the National Leadership Conference which will be held on June 22-25 in Atlanta.
Further, two students and two advisors received special recognition. Seth McCracken and John Paschal received the "Who's Who in FBLA Collegiate" award, Tammy Frost was recognized for 5 years of service as an advisor, and Carol Pearson was recognized for 20 years of service as an advisor.
"I am so proud that 100% of our chapter is headed to Nationals, where they will be competing not only against other technical colleges but against 4-year schools as well," WGTC FBLA advisor Carol Pearson said. "Our students were amazing and did a fantastic job representing West Georgia Tech."
2023 State Competition winners and their respective competitive events are:
First Place Winners:
Morgan Niles – Accounting Case Study and Information Management
Seth McCracken – Computer Concepts and Networking Concepts
John Paschal – Help Desk
Glenn Freeman – Programming Concepts
Taylor Lowery – Sales Presentation
Second Place Winners:
Cherilyn Rodriguez – Business Communications and Business Decision Making
John Paschal – Cybersecurity
Hailey Steiper (Linch) – Emerging Business Issues and Foundations of Accounting
Cristian Arreola Martinez – Job Interview
Daniel Painter – Programming Concepts
Glenn Freeman and Daniel Painter – Website Design (Team)
Third Place Winner:
Ondreah Fordjour – Management Concepts
Fourth Place Winner:
Taylor Lowery – Client Service
Future Business Leaders of America is a nonprofit 501©(3) education association helping more than 230,000 students to prepare for careers in business and business-related fields. It is headquartered in Reston, Virginia, and organized on local, state, and national levels.
West Georgia Technical College, with campuses in Carroll, Coweta, Douglas, Haralson, and Troup counties and class sites in Heard and Meriwether counties, offers more than 120 associate degree, diploma, and technical certificate programs of study. A unit of the Technical College System of Georgia, West Georgia Tech is one of the largest of the state's 22 technical colleges. For more information, please visit www.westgatech.edu.