Dance Party
Need a little brain break? Or just want to unwind for a few minutes? Put on your party shoes, a good wig if you want or stay in your pjs!  Play the video below to dance to our Dance Party playlist at 2:30pm!
Take a video of you dancing to the WGTC Dance Party Playlist and post it to our Facebook below. Use the hashtag #WGTCVirtualDanceParty.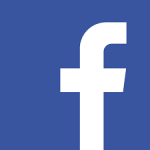 You can also post videos to your InstaStories on Instagram.
Password: MOVES
Check Out Our Dance Playlist!