Jobweb
Connect to WGTC Job Web
                                
Students:
Click "Students" Box
Click "Sign Up" if you need to create an account (must use a valid email address)
"Login" to check your account
Employers:
Click "Employers" Box
Click "Sign Up" or "Sign Up and Post Job" to create an account
Await account approval
"Login" to add jobs or make changes
About WGTC Career Services
Career Services can assist students in finding employment while enrolled at WGTC or for finding employment after graduation.  Career Services also assist employers in finding employees.  These services are available to both students and alumni.
Questions? Contact the Manager of Career Services
Murphy Campus: 770-824-5245
LaGrange Campus: 706-756-4628
careerservices@westgatech.edu.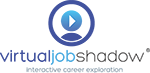 Georgia Career Information Center