Available at these locations:
Coweta Campus
100% Online
Business Healthcare Technology
Are you interested in the administrative side of health care? The Business Healthcare Technology program at West Georgia Technical College emphasizes the use of software and technology in the health care field. Students are introduced to accounting fundamentals, electronic communications, internet research, electronic file management and healthcare regulation and compliance.
Business Unit Mission Statement
The School of Business and Public Services, a division of West Georgia Technical College, provides program learning opportunities to enhance academic, occupational, and professional knowledge and skills. These opportunities prepare graduates for job acquisition, retention, and advancement.
Business Healthcare Technology Degree Accreditation: Student Achievement and Student Earning Assessment Results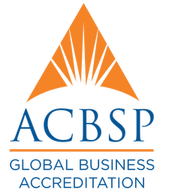 Available Programs