Available at these locations:
Carroll Campus
Coweta Campus
Douglas Campus
LaGrange Campus
100% Online
Looking for a career in Business Technology?
West Georgia Technical College's Business Technology program can assist you with developing a solid business foundation and acquiring a broad skill set so that you are prepared to offer essential office support services to supervisors, managers and other personnel. By studying areas related to administration, technology, accounting, marketing and even human resources, you could become the go-to person in a busy office. You could be responsible for administrative and organizational tasks that cover anything from managing appointments and creating documents to training employees and supervising support staff.
Business Technology Degree Accreditation: Student Learning Results (p. 3) and Business Unit Performance Results (p. 8)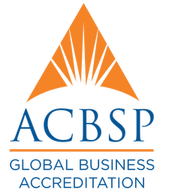 Available Programs
Associate of Applied Science Degree: