Available at:
Douglas Campus
100% Online
Marketing Management
Marketing is part of a company's growth strategy, and consumer and business spending are both positioned to accelerate as the economy recovers. This means companies need to boost their department for brand awareness and business expansion, so be sure to check out this marketing certificate option in our Management program. According to Career Builder, 17 percent of hiring managers said they plan to hire marketing staff in the near future.
Business Unit Mission Statement
The School of Business and Public Services, a division of West Georgia Technical College, provides program learning opportunities to enhance academic, occupational, and professional knowledge and skills. These opportunities prepare graduates for job acquisition, retention, and advancement.
Marketing Management Degree Accreditation: Student Achievement and Student Learning Assessment Results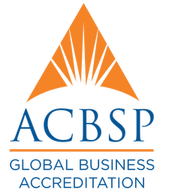 Available Programs