CARROLLTON, GA., October 13, 2022 – Local high school administration and counselors participated in West Georgia Technical College's Dual Enrollment Counselor Summit on October 12, 13 and 18.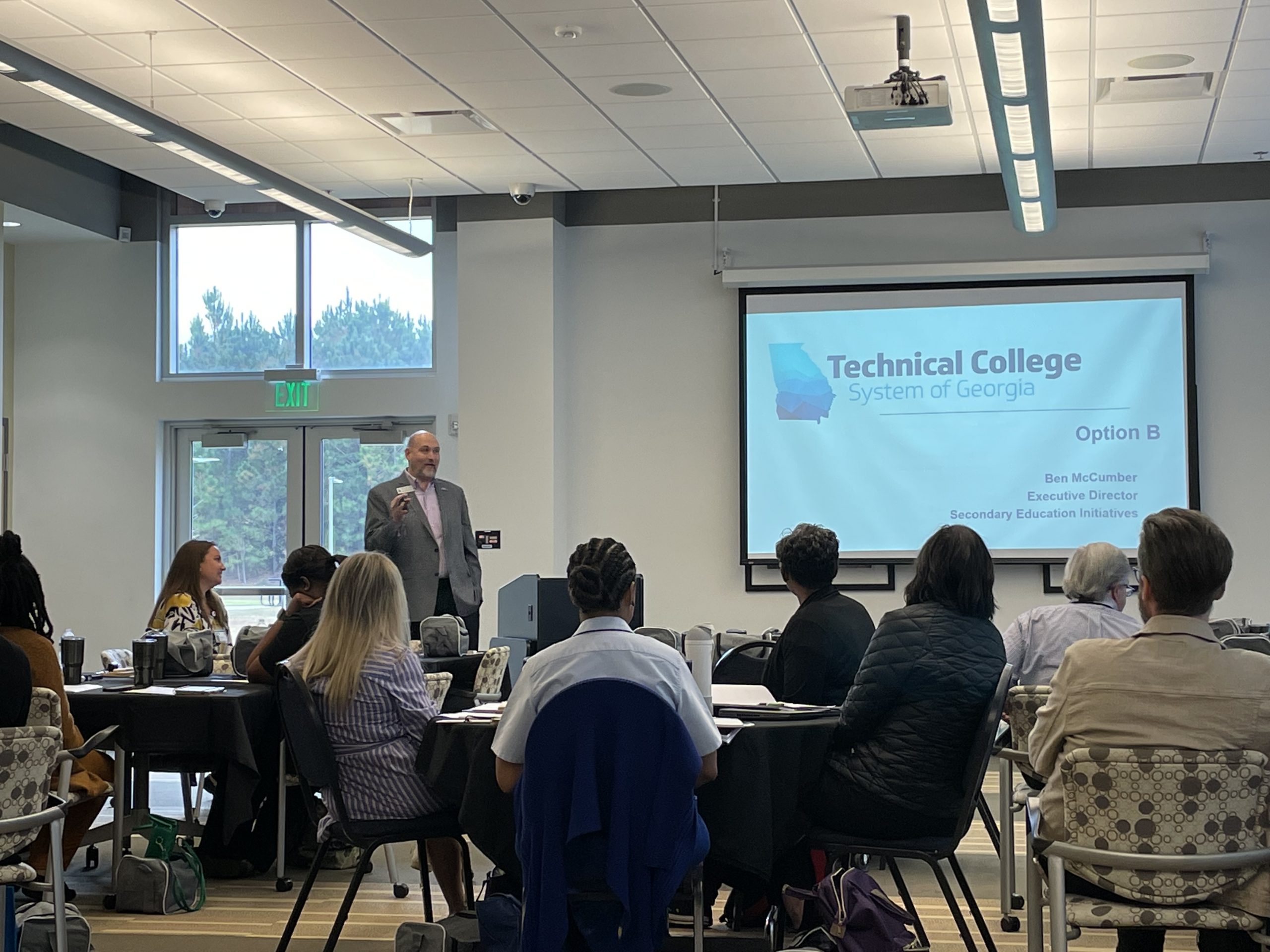 The three-day summit geared towards various service area's and districts served as a forum for in-depth information and educational sessions. Including various opportunities for breakout sessions and networking with school counselors, administrators and other professionals across the state to discover best practices in the field. The conferences were held in Coweta, Carroll and Douglas counties.
"WGTC has an incredible partnership with our local school systems. Our counselor summits are an opportunity for us to celebrate how our partnerships benefit the dual enrolled students in our communities," said Judi Lovvorn, director for dual enrollment at West Georgia Technical College. "WGTC is recognized as a premier dual enrollment institution in Georgia, and this is only possible because of the school systems' commitment to partner with WGTC to create success strategies for students."
The lineup of speakers for the summit included Ben McCumber, executive director for secondary initiatives; Joseph Echols, director for dual enrollment and Lauren Edgar, director for dual achievement program all of the Technical College System of Georgia (TCSG); Ben Meadows, outreach representative from the Georgia Student Finance Commission (GSFC). In addition, the following representatives from the Douglas County Career and Career Institute, who partner with WGTC to deliver dual enrollment programs also presented to the group. Presenters from CCI included: Geri Armstrong, CEO and Principal; Bakahai Litman, assistant principal and McKenna Lee, school counselor.
In addition to the lineup of speakers, WGTC's dual enrollment team also shared highlights, benefits and information about the college's dual enrollment program with summit attendees. WGTC ranked number four in dual enrollment for all of Georgia's 22 technical colleges.
For more information about West Georgia Technical College's Dual Enrollment Program, please visit https://www.westgatech.edu/admissions/dual-enrollment/.
West Georgia Technical College, with campuses in Carroll, Coweta, Douglas, Haralson and Troup counties and class sites in Heard and Meriwether counties, offers more than 120 associate degree, diploma and technical certificate programs of study. A unit of the Technical College System of Georgia, West Georgia Tech is one of the largest of the state's 22 technical colleges. For more information, please visit westgatech.edu.