Available at:
Coweta Campus
Douglas Campus
LaGrange Campus
100% Online
Looking for a career in Business Management?
Whether it's the idea of being your own boss, crunching numbers or closing a deal that's appealing to you, there are a number of programs that can put you on the pathway to success. The business world is an exciting one – and a versatile one.
We're always evaluating the needs of business around us and adjusting our programs to help our students better meet those needs. In the management area, we offer an associate degree option that trains students for entry-level management positions in marketing, retail, human resources, administration and more. We have several short-term certificates that provide skills for a multitude of management areas.
Business Unit Mission Statement
The School of Business and Public Services, a division of West Georgia Technical College, provides program learning opportunities to enhance academic, occupational, and professional knowledge and skills. These opportunities prepare graduates for job acquisition, retention, and advancement.
Business Management Degree Accreditation: Student Achievement and Student Learning Assessment Results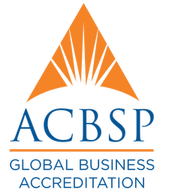 Available Programs
Professional certificates are also available: